Stress Busters: Simple Strategies in 3 Minutes or Less
Stress is difficult to manage on your own. Let us help and support you.
3 Reasons why this eBook is the perfect Stress Busting Solution:
#1 : It's quick & easy to use.
Simply find a solution that works for you, read the brief description and start using it immediately.
#2 : You can Customize your Strategy.
Different things work for different people so we provided enough tips so you can pick the ones that will work for you. Try something and if it doesn't seem right just pick another tip that works better.
#3: Incorporate New Habits into your Life with the Action Plan.
It takes about a month to create a new habit. Our action plan helps you create a new habit by making a commitment and a plan you can follow.
``What a fantastic concept! I love having a stress free guide to help me to stop what I am doing and take a moment to "de-stress". This is so important and extremely rejuvenating. Once again Wendy has done a fabulous job of simplifying a complex subject.``
Evelyn Roth, Director of Marketing CommunicationsBell Canada
``Rather than a 'one-size fits all approach', Wendy's book is jam-packed with practical ideas to choose from and try out. So many I have never seen or heard of before. Fabulous!!``
Carole Cameron, Management Development Specialist and Author Splash: An Introvert's Guide to Being Seen, Heard and Remembered
Great e-book! I enjoyed it and learned some great, easy to implement techniques.
Patricia McQuillan 
PresidentBrand Matters Inc.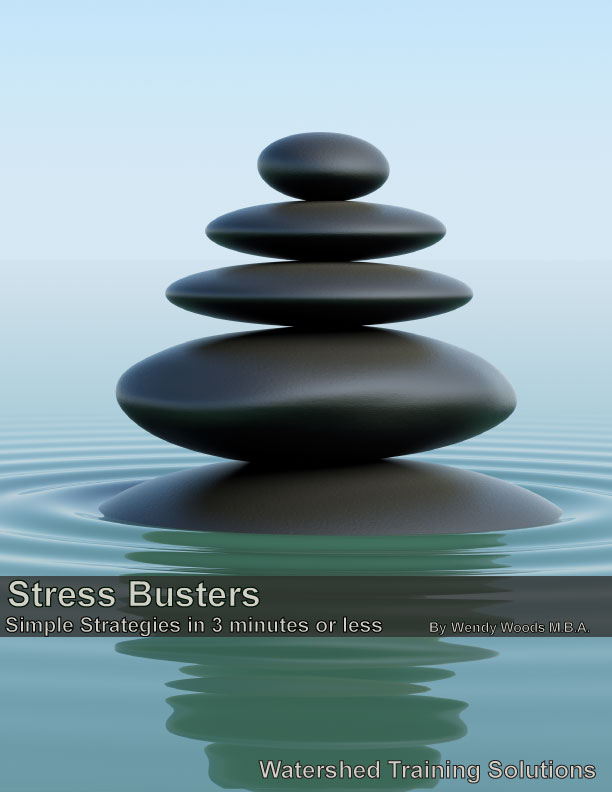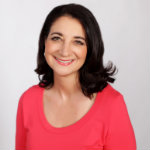 Wendy Woods is Principal of Watershed Training Solutions, a dynamic training company she founded in 2003. Her workshops include resiliency, leadership and Emotional Intelligence as well as many other critical workplace skills.
Wendy's enthusiastic and engaging training style energizes and motivates her participants. Her years of hands-on business and adult education experience, complimented by an M.B.A. and Certificate in Adult Education, provides her clients with productive and profitable results. Wendy is also an active member of the International Coaching Federation.